Attending Physicians at The Laurels of Worthington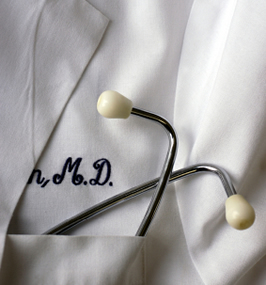 The Laurels of Worthington is very pleased that many surgeons and attending physicians follow their patients at our facility.
If your physician does not have admitting privileges, our Medical Director or other attending physician will be happy to oversee your care while you are staying with us. If you have any questions regarding your physician coverage, please don't hesitate to contact us at (614) 885-0408. We can assist you to ensure that you will have physician coverage.
The current list of attending physicians at The Laurels of Worthington includes, but is not limited to, the following:
Daniel L. Miller, MD, Medical Director
Donald L. Freidenberg, DO
Dr. Freidenberg is a Board-certified Neurologist. He completed his residency at The Ohio State University and a Neurobehavior Fellowship at The University of California Los Angeles. He has a private practice specializing in the evaluation and treatment of complex neuropsychiatric disorders such as Alzheimer's disease. He has served on the Board of Trustees for the Alzheimer's Disease Association and is a Clinical Asst. Professor in the Department of Neurology at The Ohio State University. As a Neurobehavioralist who specializes in Alzheimer's and Dementia care, Dr. Freidenberg visits The Laurels of Worthington on a monthly basis to participate in the care of people who suffer from these devastating diseases. As a well respected and sought after Doctor of Neurology, Columbus Monthly Magazine has voted Dr. Freidenberg one of the top ten doctors in the Columbus area for the last four years. Dr. Freidenberg is a great asset to have here at The Laurels of Worthington for our guests and their families.